Is it just me, or do warped walls drive you insane? Especially when you think you have it all put together and, regardless of the MAJOR alterations to a floor plan that you have to do, it seems to look alright? Play testing the next installment in the Sweetwater Loop Estates series has given me a bit of headache. Not only that, but now I have some major alterations to do before upload.
The big issue is the stairwell. It's become quite the interesting little thing, not that it needs much done to it, just a few minor fixes. Take a gander at the floor plan:

See the stairwell? Making stairs that look exactly like those pictured is IMPOSSIBLE! At least, not without warped walls or wasted space. I had to create a conservatory look to the stairwell (huge amount of wasted space!!!) because if I didn't, the half wall level creating the landing would warp and the stairs would be unusable. :( So the planned space becomes this: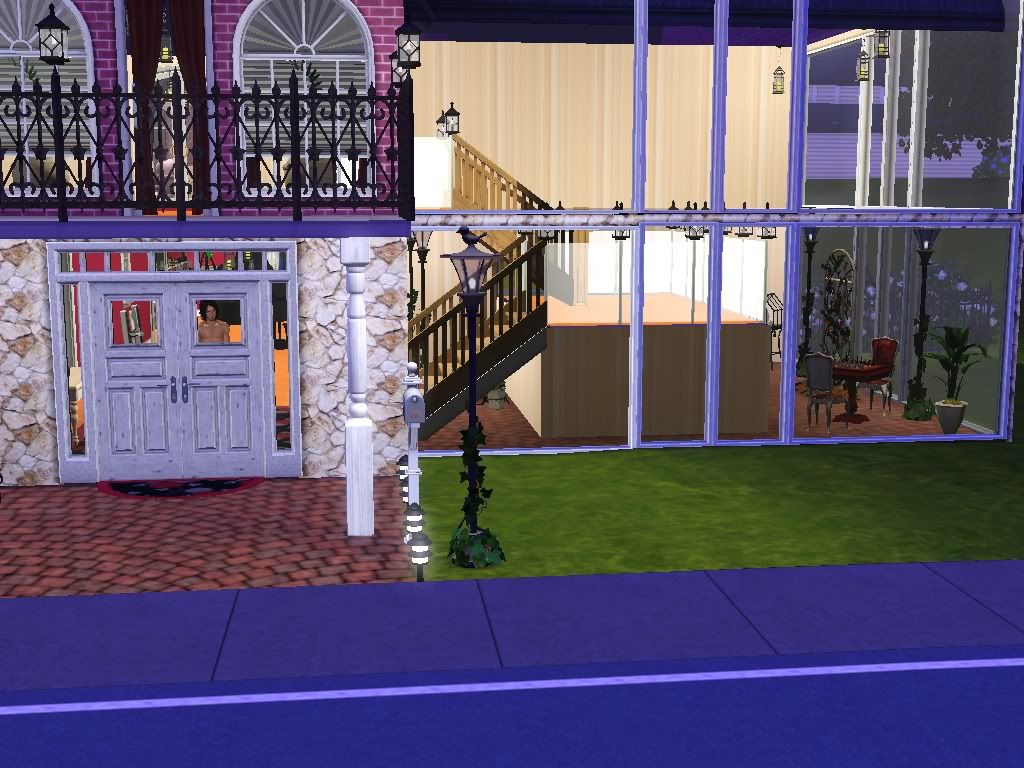 Yes, it's a giant box because you cannot place walls against the structure and have them appear normal... It creates that lovely warped wall effect. I had to go at least two tiles out for the area that did not have walls when the stairs were built to have them not be warped and the stairwell landing not to be warped beyond repair. It's really frustrating.
Then, there's this little problem: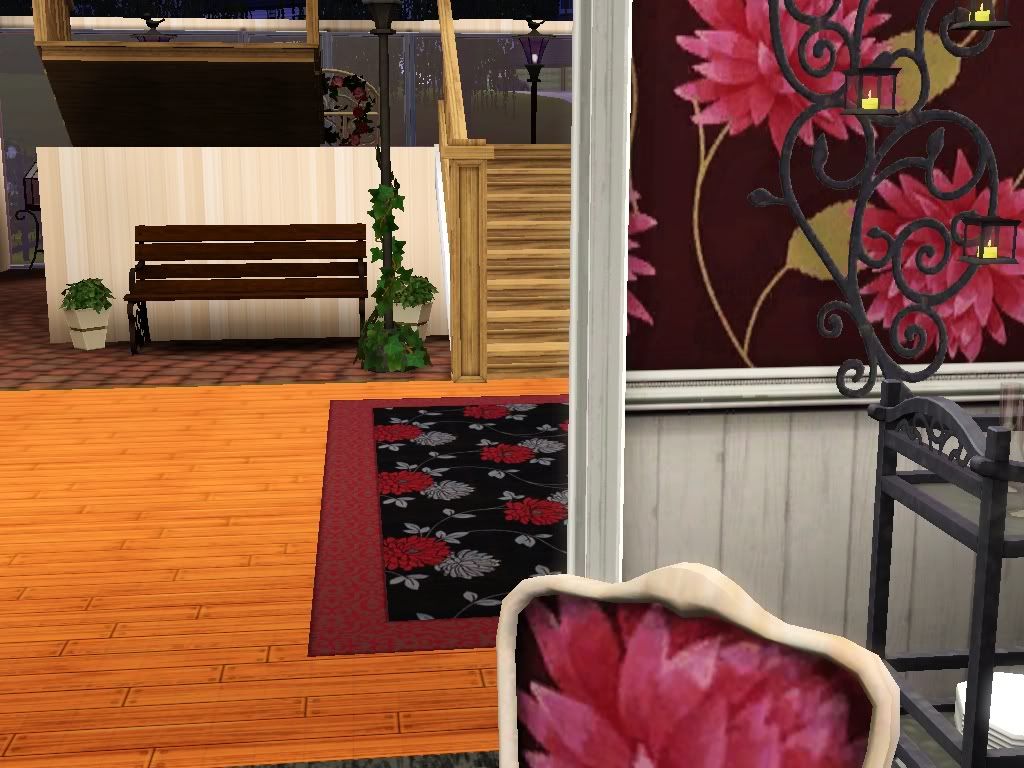 There's one little section of stairs on the way up that is discoloured, rather it's shaded and dark... :( I like creating things that are esthetically pleasing. To me, four shaded stairs look odd when all the rest are illuminated. I think that staircases like these with a landing, should be added to the game itself. It would make this builder happy, that's for darn sure!!! Either you get warped walls to get the effect you want, or you wind up with a whole heck of a lot of wasted space.
Builders out there - do you have any suggestions? Any stairwells you have built or tutorials you have seen to create something similar to what was needed in this plan WITHOUT the warping to the walls of the outside structure? Comments are much appreciated!