Hi everyone, I haven't made ANY creations since I can't even remember when! It's insane....I've been so busy with school and life that I couldn't bring myself to create any. Also, I know this will disappoint some but I've started playing Sims 2 now because I have a super computer haha that can actually play it. So unfortunately that means I probably won't be making any more Sims 1 creations. Sorry!
Also I will start to upload some new profile pictures and banners since TSR's format changed ;)
I've recently just uploaded a set of eyeshadows called MACpigments for Sims 2. So I'm excited to see those up and hopefully you guys will like them! :)
Here's a preview image: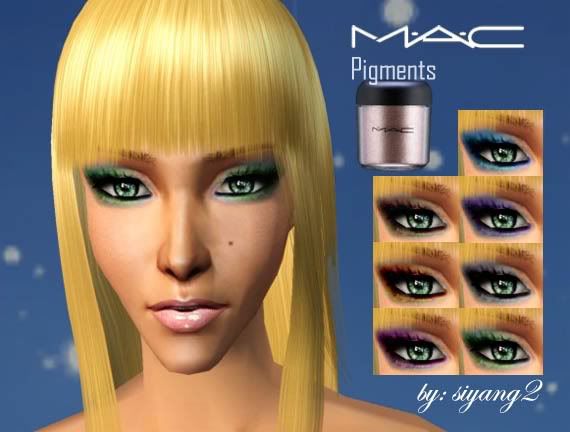 Happy Simming everyone!