Hello all. Since I've had a little spare time from work over Easter, I've started a new project to work on which will keep me entertained.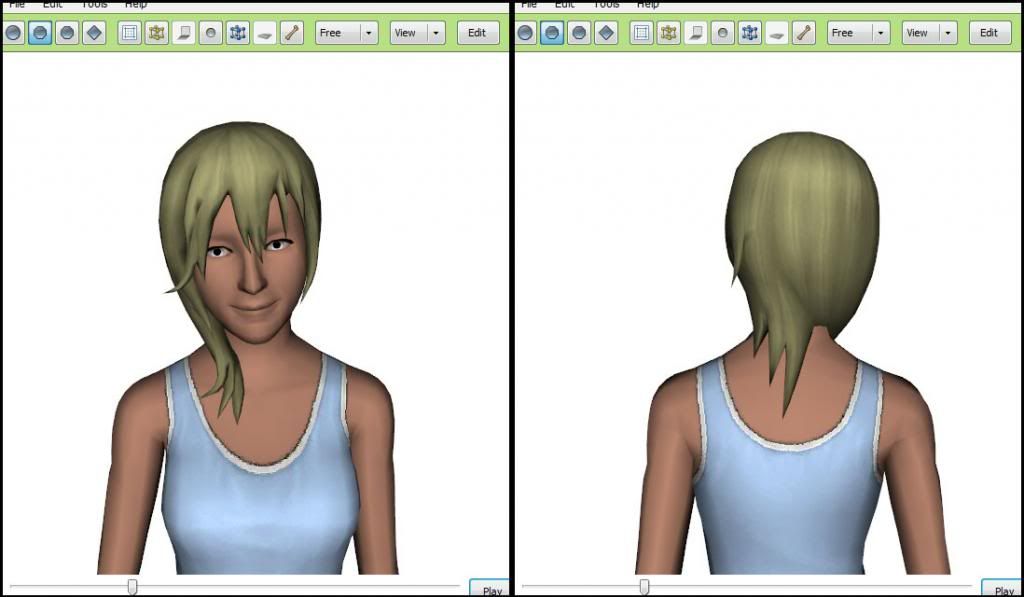 Surprise! It's Namine' from Kingdom Hearts II, which I've wanted to create in TS3 for the longest time but haven't been able to find the right hair to do so. So, of cause, I've been creating my own. This is based off of a game mesh rip, but altered and shaped to fit correctly to a Sims 3 head. I'm not sure what to do about the colour channels though, as Namine's head is a little bit colour-muted, or that is to say that she carries all the colours needed for her hair in her diffuse map...which are black and white.
I'm sure I'll figure it out though. Wish me luck!
EDIT : Current in-game look.