Somehow, I've gotten it into my head that I should build a community of homes, ranging in prices based on a community that is being built near me. For anyone that would like to check out the real community and floor plans:
http://www.princeedwardestates.com/index.html
I like the neighbourhood and the look of where they are being built. I wish that I had any idea how to create a terrain map for TS3 so that I could put these homes into a well rounded world to play. One that would have this community on a beachy/marshy waterfront area, a set downtown area including apartments, businesses and shopping, and another residential area. I tried downloading the World Creator, but to no avail! I heard it has been rendered obsolete anyhow since all the patching and expansions have been released, but it still would have been cool to try! I have never, in any of The Sims versions created a world for them to play in. I've played custom worlds, dreamt of creating one, but I have never built one myself.
The first home up for bids is a 3 bedroom, 2 bath. I may alter this floor plan a little bit, but here it is: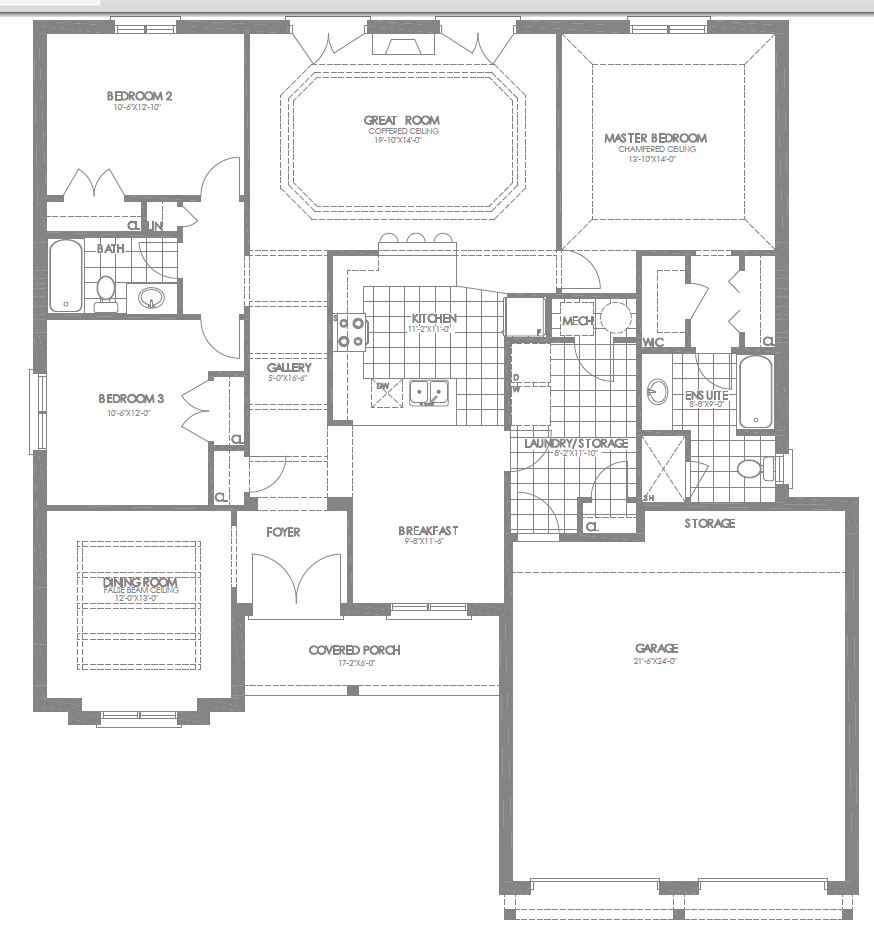 I like the idea of a double garage, single story home that's elegantly decorated. I've fully furnished almost all of my homes so far, but I kind of wonder if some people wouldn't just like the bare bones in the home to decorate and furnish as they would like. I know that I personally HATE having to decorate and furnish when I download a home. I like that it's all done for me. I may change a wallpaper here or there, but I like that it's all laid out for me. If I have to landscape a little bit, I don't mind. It's fun trying to match up the property to the world that I have created.
Incidentally, if anyone has seen any dressers that are modeled like closet doors (I know I downloaded one here years ago for TS2 - I think it was Windkeeper's model) I could really use them. I like to try and stay as close to plan as possible, but if I can't then I always alter the plan a little bit.
What do you think?